Portman, Johnson Applaud Funding for Addition of FDR's D-Day Prayer to the National Mall
CINCINNATI, OH – Today, U.S. Senator Rob Portman (R-OH) and U.S. Representative Bill Johnson (R-OH) applauded the news that the Lilly Endowment Inc. has committed the funding needed to install a plaque with the text of President Franklin D. Roosevelt's "D-Day Prayer" on the National Mall in Washington, D.C.
The World War II Memorial Prayer Act, authored by Portman and Johnson, was signed into law in 2014 and directed the Secretary of the Interior to add a plaque or inscription of the prayer in the area of the World War II Memorial in Washington, D.C. President Franklin D. Roosevelt delivered this prayer to the nation on the morning of June 6, 1944, the day the Allied troops stormed the beaches of Normandy which ultimately turned the tide of World War II. Many consider D-Day to be the single most important moment of the 20th century.
The location of the plaque has been determined to be at the Circle of Remembrance, near the World War II Memorial. The legislation requires that the plaque comply with the Commemorative Works Act and prohibits the use of federal funding. The project is being led by the Friends of the World War II Memorial and is expected to be completed on the 78th anniversary of D-Day, June 6, 2022.
On the 75th Anniversary of D-Day, Portman led a reading of President Franklin D. Roosevelt's D-Day Prayer and previewed the placementof a temporary plaque at the Circle of Remembrance inscribed with the words of the prayer.
"D-Day was a day of monumental loss and monumental triumph," said Portman. "The fate of the free world rested on the shoulders of the brave young men charging onto the beaches of Normandy, and President Roosevelt's prayer that day helped to comfort the nation in a time of great uncertainty. I'm glad that his words will soon take their proper place in our memorial to the war that changed the course of history."
"I stand in awe of the sacrifices made by those who fought in World War II – that Greatest Generation — and deeply appreciate all Americans who have answered our nation's call to defend our freedoms and way of life," said Johnson. "President Roosevelt had a tremendous weight on his shoulders the morning of June 6, 1944, as he sent 73,000 U.S. soldiers into enemy territory to defeat evil. He knew the great endeavor our warriors were embarking on would be tremendously dangerous, and that we would need God's help…so, he turned to God to find comfort and peace for our nation. Now, thanks to the generosity and determination of so many, the plaque bearing his inspirational prayer, "Let Our Hearts Be Stout," will forever be remembered at the World War II Memorial."
"The Ohio Christian Alliance would like to thank the Lilly Endowment Inc. for their generous grant that will help make the addition of this historical Presidential prayer a reality at the World War II Memorial in Washington D.C. We would also like to thank Senator Rob Portman, the sponsor of S. 1044, the legislation that made the addition of the prayer possible," said Chris Long, President, Ohio Christian Alliance. "The prayer's addition will serve as a lasting tribute to the 16 million Americans who served us in WWII. President Roosevelt's prayer articulated the great crusade that was underway to liberate millions suffering under tyranny. He addressed the concerns of those who had family members serving in the war effort, and paid honor to the fallen and those veterans who fought courageously in the conflict. It is fitting that succeeding generations learn of this prayer that was offered at that most poignant moment in our nation's history."
"Friends of the National World War II Memorial is grateful to Sen. Portman for introducing the legislation in 2014 to add FDR's D-Day prayer to the World War II Memorial," said Holly Rotondi, executive director of Friends of the National World War II Memorial. "The Circle of Remembrance will finally be complete with the generous gift from Lilly Endowment, Inc. and visitors can continue to gather at the Memorial, reflect on the lessons of World War II and learn how unifying our country was and can be."
###
COVID-19 - Laboratory of Liberty
Chris Long, President Christian Alliance of America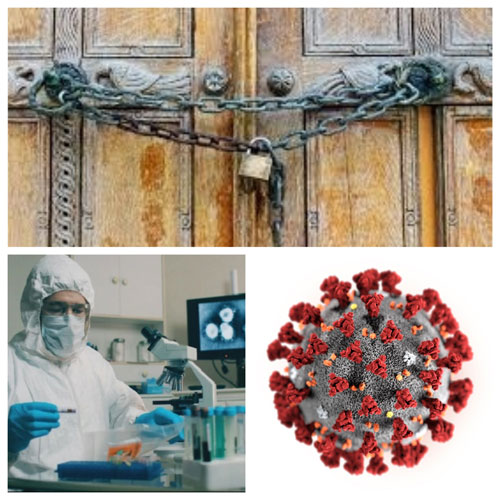 Now in our 13th week of emergency health orders in response to the COVID-19 pandemic, what has emerged is a referendum on liberty itself. Once it was determined that COVID-19 had made its way to the American shores, state after state enacted health emergencies with a cadre of health orders. These draconian laws enacted by state and local governments forced the suspension of civil liberties that had not been seen in this country for generations.
---
As health officials created an atmosphere of fear over the Chinese coronavirus that may have been created in a Chinese bioresearch lab in Wuhan, governmental officials began to issue emergency health orders that resulted in restrictions on commerce, movement, and public gatherings. One area alarming to many in the faith community was the suspension of in-person religious services, as state and local officials deemed religious assemblies "non-essential."
There was no uniform code or reason to the types of restrictions ordered by government officials. In some instances, it appeared as if it was at the whim of the governor, mayor, or policing authority in charge. Numerous disturbing reports surfaced across the country.
In Orlando, Florida, a pastor was arrested on a Monday after his Sunday services for what the local county sheriff stated were violations of the health orders. County officials had previously given the church the go-ahead, as they had enacted a number of precautions and social distancing guidelines. Nevertheless, the pastor was arrested and booked at the county jail on the Monday following his Sunday services. A lawsuit was filed on behalf of the pastor and the church. Florida Governor DeSantis, hearing of the arrest, stated that was not what he had intended. The local sheriff had acted on his own accord in relation to the church and pastor with enforcement the state had not intended in its health order.
In Kentucky, Governor Beshear ordered that churches were not permitted to conduct a drive-in-style service at their churches, even though they would practice social distancing by staying in their cars. He threatened that if anyone attended the service, they would have their license plate number recorded by the highway patrol, and that they would receive an order forcing them into a 14-day quarantine. Again, a lawsuit was filed to defend the church members' right to assemble and worship.
In Greenville, Mississippi, the mayor had local law enforcement issue $500 tickets to anyone who showed up to a drive-in-style church service. In Richmond Virginia, the pastor of Lighthouse Fellowship in Chincoteague Island received a summons served by police for holding a church service for 16 people spaced far apart in a sanctuary that seats 293. The charge for violating Governor Northam's Covid-19 order carries a penalty up to a year in jail and/or a $2,500 fine.
Dozens of disturbing examples emerged across the country. Some pastors and churches that have been threatened have chosen not to go public for fear of public reprisal. And even though U.S. Attorney General William Barr spoke against such discriminatory treatment of churches, the oppression of religious liberty continues under the guise of health emergencies. The prejudice and bigotry against people of faith has been on display during this COVID-19 shutdown.
In Chicago, Mayor Lori Lightfoot ordered a no-parking zone in a 9-block area targeting a Romanian Catholic church that had announced they would hold in-person services. Not only were the congregants affected as an army of tow trucks emerged, but local residents also had their vehicles towed. Because some churches were undeterred by the intimidation of city officials, some city officials took additional steps. A threatening letter was sent from Commissioner Allison Arwady that stated, "I am authorized to see to enjoin such nuisance or to cause the same to be summarily abated in such manner as I may direct…." What this order means is that the property could be forcibly closed, boarded up, or deemed a "nuisance property", like a drug house that can be razed by city government. So, not only did the virus come from China, it sent along its religious oppression to be practiced in its wake.
What is apparent in all of this is just how fragile our right to assemble and practice freedom of religion has become in the United States during the COVID-19 shutdown. The health emergency has clearly exposed limitations to our liberty that we could never have imagined. John Adams, one of our great founding patriots, left us with a warning, "A Constitution of Government once changed from Freedom, can never be restored. Liberty, once lost, is lost forever."
Whether or not a vaccine or antidote will ever be developed to combat COVID-19 is unknown. The real question is, what antidote or vaccine will be available to protect civil liberties and religious freedom against tyranny for America's future? Only time will tell.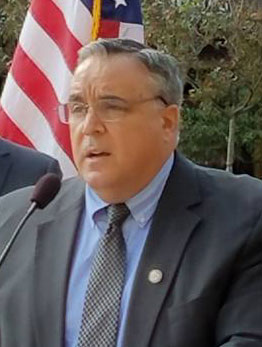 Chris Long is the President of the Christian Alliance of America, a public policy, voter education grassroots organization representing Christian interests before the U.S. Congress and state legislatures. The Christian Alliance of America advocates for pro-life, pro-family, religious liberty, First Amendment issues and produces nonpartisan educational voter guides which can be distributed in churches. www.CAAmerica.org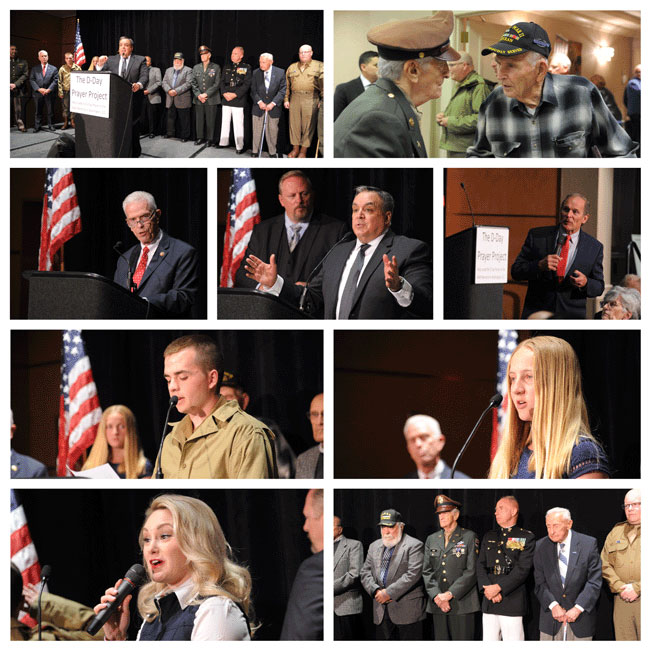 A night to honor our veterans. On hand to celebrate the evening were WWII veterans: Frank Ninni, a veteran of the Battle of the Bulge; William Miller, a veteran of Normandy Utah Beach; Jack McClure; and Cemil Hamad who served in the 15th Infantry Regiment, 3rd Army Division with Audie Murphy. Other veterans: Marine Colonel (Ret) Danny Bubp (former State Rep.), Korean War veteran David Long, Lt Col. Air Force (Ret) Bill Johnson, keynote speaker. Also present: WWII re-enactment group Crew 1944. Special thanks to Master of Ceremonies Bob Frantz of WHK Salem Radio Network, musical guest Mrs. Melanie Miller, and author/historian Bill Federer. Helping to read the D-Day Prayer were Brock Bowman and Kristine Roegner. Thanks to our program sponsors and table sponsors who helped to make the evening a huge success.